Macmillan Coffee Morning is the World's Biggest Coffee Morning, bringing keen bakers and even keener cake-eaters together across the UK to raise cash for Macmillan cancer support. Officially it's on the 25 September 2020, but you can celebrate and fundraise any time you want.
Thanks to the Coronavirus, this year is going to be a little bit different, but the Macmillan Coffee Morning is far from cancelled! There are virtual and socially distanced coffee mornings and bake sales happening all over. This is how you can celebrate and raise those all-important funds. Over £27 million was raised last year! Can we do better in 2020?
Host your own in the garden
You can host your very own Macmillan Coffee Morning with social distancing in place. Macmillan has written some hosting guidance to help you plan safely and take cashless donations, including ideas like 'Bring Your Own Thermos' and takeaway services.
Local lockdown restrictions vary, so make sure you check yours before you sign up and agree to host. If you live in an area that's not experiencing a spike in infections you're free to invite people over for socially distanced coffee and cake, or sell to neighbours and passersby. To sign up and get your hosting pack, visit Macmillan.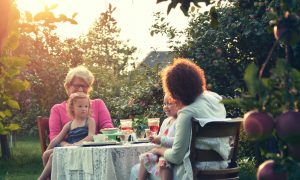 Deliver door-to-door
In an ideal world we'd be able to invite whoever we wanted over to fundraise and eat cake, but this year has to be different. Share the love (and the cake!) at a distance by delivering your baking to your friends, family, and neighbours. It's easy for them to donate and share your creations online. They might even return the favour…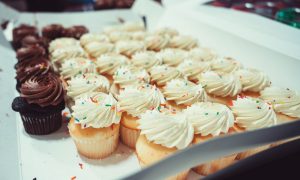 Run, walk or cycle (before your slice of cake)
There are lots of ways to fundraise and it doesn't just involve boiling the kettle or turning the oven on. Macmillan is encouraging people to run, walk or cycle for coffee morning. Just choose how you're going to do it, set a goal, create a Just Giving page, and ask people to donate. You can reward yourself with some coffee and walnut cake when you cross the imaginary finish line.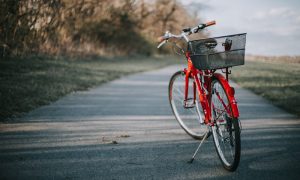 Challenge your friends, family, or colleagues to a bake-off
Want to prove your victoria sponge is the king of all victoria sponges? Now's your chance. Whether you're still going into work and want to challenge your colleagues, or want to bring your family together, a bake-off is a brilliant way to get together, fundraise, and show off a bit.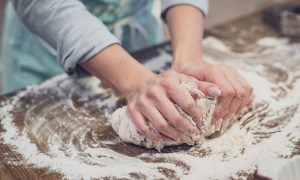 Find a Macmillan Coffee Morning event near you
If turning up somewhere and buying someone else's cake is more your style, there are lots of events to find near you. Check the Macmillan site for local coffee mornings.
Geraud market traders across the country are hosting their very own bake sales and Macmillan Coffee Mornings from the 24-26 September this year. See the full list below and enjoy Macmillan Coffee Morning safely.
Parkhead
24 September, from 9am
Market trader bake-off.
25 September, until 12pm
Cake sale all morning
Northfield
25 September, 11am-3pm
Bake sale with cakes and biscuits
2 October, 11am-2pm
Selling cakes, biscuits and doughnuts.
Washington
25 September
Macmillan charity shop will be running the event.
Cwmbran
26 September, 9am-12pm
Coffee, tea, cake and sandwiches. 
7 October, from 9:30am
Prize donation plus lots of tea, coffee and cake.