Welcome to Market Village Sutton Coldfield!
We have over 30 independent traders at our indoor market, where you'll find a variety of eco friendly stores, to beauty to a great selection of food on offer for when you're feeling hungry.
We are open six days a week, offering a unique shopping experience all under one roof!
Shopping
Comfort Footwear & Bags
Extreme Mobiles
Hobby Rail (Trains & Accessories)
Nellie the Bean Wool Shop
Sutton Coldfield School Wear
Sutton Vapes 
Services
2 A Head
A1 Double Glazing
Choice Blinds
Dogs and Cats Grooming
Inshop Nails
Royal Stitch Tailors
Safa's Brow Bar
Sutton Barbers
Watch Repairs & Accessories
Sutton Tanning Studio
B&M Flooring
The Market Village Ltd
Sutton Market
65 South Parade
Sutton Coldfield
West Midlands, B72 1QU
Sutton Coldfield Market Village
The Market Village Ltd
Sutton Market
65 South Parade
Sutton Coldfield
West Midlands
B72 1QU
We believe a market is more than just a place to shop – it's about community and a place to meet friends, chat and reconnect. A place to experience new things together and to have fun. A place where you can find events that celebrate who we are as a nation and what we do.
[DP_Grid_View_Event dem_post_per_page="3" dem_event_view_style="style3" dem_show_pagination="off" dem_show_featured_image="on" dem_show_upcoming_events="on" dem_show_past_events="off"]
Stories from Sutton Coldfield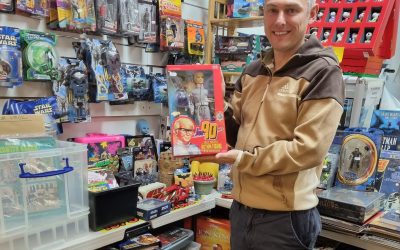 Celebrating our local markets! From Friday 13th May to Sunday 5th June, we are taking part in Love Your Local Market and to celebrate we're speaking with traders from across the UK. We caught up with Ricki Guy who trades as Rewind Vintage Toys to find out more about...
read more
If all this sounds exciting and you want our future to be part of your future, complete the details below and we'll be in touch shortly!