Celebrating our local markets!
From Friday 13th May to Sunday 5th June, we are taking part in Love Your Local Market and to celebrate we're speaking with traders from across the UK. We caught up with Sevi Field who trades as DJ Sevi in Sutton Market to find out more about his businesses and his successes along the way.
Name of the Business: DJ Sevi 
Name of the Trader: Sevi Field 
What do you sell/serve?
All things events and functions from weddings to balloon room dressing, DJ, popcorn, Candyfloss, Candy Carts, PA Lighting everything and anything events. 
How long have you been trading for? 
I have been trading as The Hub in the Market since October 2021, but I've been working as DJ Sevi for lots of years before this.
Why did you start trading independently? 
The reason I decided to get the shop in the Market was to bring everything under one umbrella. Instead of just being online I wanted to be a physical entity where customers can walk in and collect their orders and make orders, or book events in a comfortable environment.
Where are you located?
You can find me in Unit 11 at the rear of the Market. I'm hopefully might be moving to a bigger unit soon in the Market so stay tuned for that!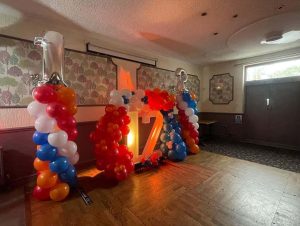 What's your favourite thing about trading in the markets? 
Community! I have got some new customers from other traders in the Market which is great – we support each other. I have done events for other traders. We all recommend each other all under one roof. 
Why did you choose to join our market?
I wanted to expand my business from home into a retail space and that way I could keep work and home life separate. I was looking on Facebook Market and found a Market on "Market Place" which I found quite funny ☺  I visited and chatted with the manager and came to like unit 11. Six months down the line my business has grown and now I'm looking at expanding into a bigger unit.
Why would you recommend a new trader to come and join us at the market?
It's good to have a base instead of let's say a Facebook picture or any social media sites. And also the community and being in a town. I know it's quiet in the town at the moment but your business is what you make of it you need to put 110% and that's what you will get back.  Also, word of mouth from existing traders who will also promote your business. But you need to put the work in nothing is ever handed to you.  Plus, the price of the retail space being all-inclusive you pay your rent and there are no hidden bills on top suit me.  
What advice would you give to a new trader starting at the market or thinking about joining us at the market?
Put the work in… no one is going to do it for you, you have a great foundation but if you don't put the work in it's not going to work.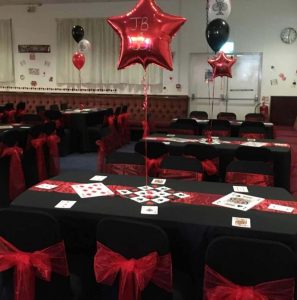 What is your current best seller(s) and why?
I'd say the balloon décor room dressing is a good part of it but that's not the only part when you have so many elements to one business.  
Do you have a new product to promote?
I do have a couple of new products that I'm looking at which I can't really say too much about at the moment. Watch this space! I can say it's coming from the gift side of things I'm just looking at delivery and shipping at the moment.  
What sets your product or service apart? Why should people come to you?
Devotion and love for what I do…. I know people that are in my trade just for the money side of things, Money doesn't build a product yeah money is good and money puts bread on the table but nor does it build a person nor does it build a business really, If you haven't got that drive and determination and love for what you do then you have lost the battle.
How can people find you beyond the markets?
Become a trader with us!
We love telling our traders' stories and celebrating their successes. You can find other stories on some of our other fantastic traders across the UK here. If you would like more information on our markets or would like to be a trader like Sevi, get in touch with us on trader@groupegeraud.co.uk.