Halloween is approaching, and we're here to help you get ready whatever your plans may be! From party supplies to decorations, sweet treats to fancy dress – our traders have it all. We also have events happening at some of our markets to help you get in the spirit!
RKA Direct – A huge selection of Halloween costumes, props and decorative items
Fleur D'Jour – Halloween wreaths
ESL – Wreaths and material to go craft daft
Balloons 4 U – Have an incredible range of balloons, banners and backdrops
Booktree – For all your spooky reads, comics and incredible finds
Smelly Coo – Have a fantastic range of wax melts to make your home smell like an autumnal paradise
VR Pet City Ltd – Little trick or treat bags for our favourite 4 legged friends
Best dressed Trader competition for best dressed unit and fancy dress between 28 – 31st Oct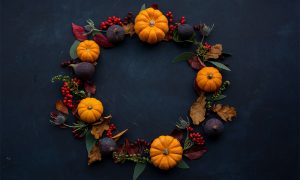 Parkhead Market
Jans Habby and Fancy dress – Selling quality fancy dress items such as costumes, wigs, face paints and a whole range of accessories
Starting from the 25th of October, there will be a spooky treasure hunt running for 5 days with a different letter hidden in a different unit on each of the 5 days. Entry forms can be picked up in centre and entries posted in centre box, the draw takes place on 30th October with a £50 voucher for the winner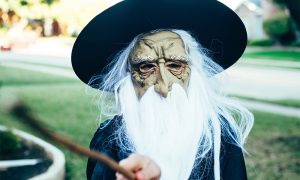 Washington Market
Spend n Save – Sweeties
Smelts by Chloe – Scary contact lenses and make up
Computer Clinic – Scary masks, light up toys and vampire blood vape liquid
Hippydrome – Scary contact lenses, skull ornaments and t-shirts
Washington Market have a spooky Halloween unit for visitors, and a decoration activity – decorate a face on our pumpkin balloons to win a bag of sweets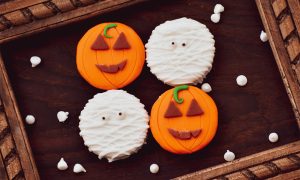 B&J Electrical – For all of your Halloween mask needs
Beauty box – Selling hair dye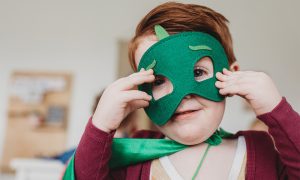 Cwmbran Market
Mai Thai Fancy Dress – Selling Halloween Costumes and accessories
Ye Olde Sweet Shoppe – Halloween sweets for trick or treating
Barry's balloons – Selling Halloween personalised gifts
Plump Cakes – Halloween themed cupcakes
Cwmbran Market are handing out free Trick or Treat bags and providing free face painting on Saturday 23rd October. Make sure to check out their Market staff dressed up in their Halloween costumes too!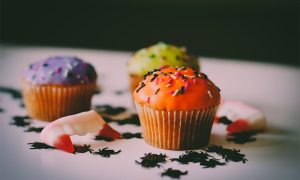 Prescot Shopping Centre
Home Bargains – Halloween costumes, face paint, masks, accessories, decorations, pumpkins and sweets
Post Office – Halloween face paint, masks, accessories, decorations and sweets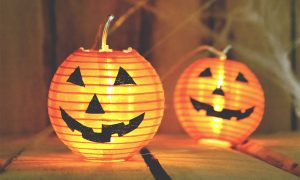 Northfield Market
Northfield have a Trick or Treat event on 29th and 30th of October, just pop in and stop by their trader stalls to get a free treat