This week, we continue our Love Your Local Market celebrations and catch up with another one of our traders! We spoke with Jamie Fisher from Ink Cantation Tattoo Studio. Jamie has been a tattooist for over 21 years and has been trading at Sutton Market since August 2021.
Our services offer body art and body piercing in a friendly, safe, and private environment. I am part of a group of tattooists that offer a free tattoo once a month to for people with mental health issues to help with cover ups of self-harm scars, burns, and anything else, to help people feel less self-conscious.
What is your best seller?
The most popular kind of tattoo people seem to ask for are watercolour tattoos. But the ones that mean the most to me are self portraits and memorabilia. As I am ex-military, the Poppy Lest We Forget tattoo requests really hit home to me. One tattoo I'm particularly proud of is my "Two Dragon's" tattoo. I did this not long after I started tattooing and it was featured in Skin Deep magazine which was a fantastic achievement!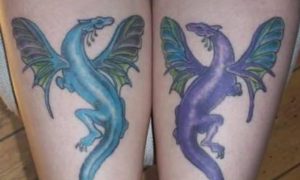 What do you think of Sutton Market?
This market is perfect for my business! I've only been here just over a month, and I've already had a lot of new customers visit – which I'm over the moon with! Sutton Market is like a mini shopping Centre full of small retail shops, whereas the markets I have traded at in the past have been open stalls with little to no privacy. All the traders here are very friendly and have offered me advice and support since I first moved in.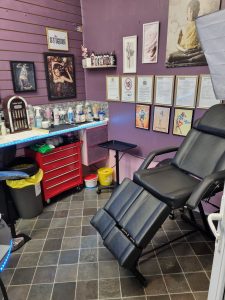 Why should people visit the market?
People should visit small businesses to keep us going! People should shop more with small businesses rather than larger chains. It's the personal touch you get from a small business that you would not get from a larger retail chain.
What are your plans for the rest of 2021 and beyond?
World domination! I want to expand into another unit and maybe look at opening another tattoo studio in other markets and franchise my business name. Follow Jamie's journey on Facebook! To enquire about his availability, you can email him at Fisherjamie384@gmail.com or call 07722465509.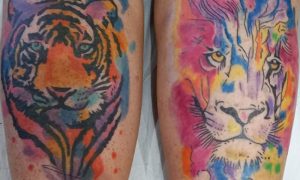 Become a Trader
Could you become Sutton Market's next trader? If so, get in touch with us at trader@groupegeraud.co.uk! You can find out more information about the two week Love Your Market celebration here. You can also take a look at how all of our markets are taking part here.