We may be coming to the end of our Love Your Local Market two week celebration, but the celebrations don't stop there! With the festive season around the corner, our traders are getting ready and will have lots of offer to help you prepare for Christmas!
To end LYLM on a high note, we caught up with with Sandra from Fleur D'Jour! Sandra has been trading with us in the Forge Market for over 9 years. Sandra sells beautiful floral displays, garden ornaments, wreaths, personalised wedding gifts and memorial products.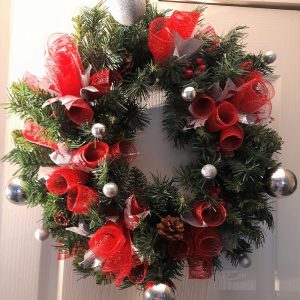 How did you become a trader?
I was a stay-at-home mum for my two adopted kids. I started making wedding bouquets as a hobby, as my now husband asked me to marry him. I tried selling on eBay, and this was quite successful. Following this, Fleur D'Jour was born! I've traded at the Forge Market for 9 years, and the business has gone from strength to strength. We now make almost all of our products by hand.
What do you think of the Forge Market?
I shopped at The Forge Market from the very beginning, and I loved the variety and the quality of the products. I especially liked how friendly the traders were. I felt that the market would be the perfect opportunity for me to sell my bespoke wedding bouquets, flower arrangements, and to grow my business. The market also puts on special events, from charity fundraising to dance shows and crafting classes. There's always something happening at The Forge!
What helps you stand out?
Although similar products are available on the high street, ours are bespoke and handmade to our customers specifications. We also do craft classes for anyone who wants to learn how to make our products. In addition, our customers can bring in their own vases, or memorial pots and we will make stunning floral displays for them at no extra cost – other than the flowers that they choose.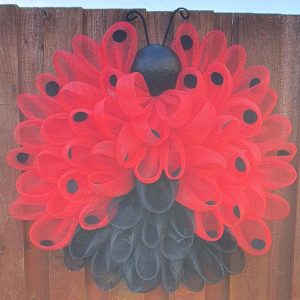 How have you found the past two years of trading?
Like everyone else, last year was very challenging for us. However, we tried to be positive and make the best of a bad situation. We used this time to start making new products and refurbish our unit. Thanks to the loyalty of our customers and the dedication of our hard-working staff, we have bounced back even better than before.
Where can people find you?
You can find us on Facebook for our latest news and products!
Become a Trader
Could you become The Forge Market's next trader? The Forge Market is a particularly popular market and benefits from high footfall, as it provides customers with everything they need  – all under one roof! You'd be trading with a very friendly group of staff and traders too! If this interests you, get in touch with us at trader@groupegeraud.co.uk! You can find out more information about the two week Love Your Market celebration here. You can also take a look at how all of our markets are taking part here.