Deborah Dawn is one of our newest PromArt traders and will be joining us for the first time when PromArt returns on 30th May.
Deborah's Story
Deborah Dawn is an artist based in the Lake District who uses real leaves and natural dyes to print onto textiles in an eco-friendly process. This is something which she has practiced for several years. Her inspiration comes from the leaves themselves – the shapes, colour and the way they are presented on the plant or as a windfall on the ground. Deborah uses natural dyes extracted directly from the plants in combination with high quality natural fabrics. These include silk, linen, cotton and wool including the local Herdwick wool. You can see more of Deborah's work on her Instagram.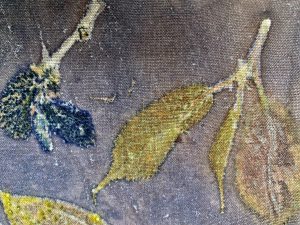 Giving PromArt a try
This will be Deborah's first visit to PromArt as an exhibitor, having visited as a member of the public in the past. She is looking forward to experiencing PromArt on the other side of the gazebo and sharing her artwork with the public.
"I wish to take part so I can share the wonder of nature and the magic of this process."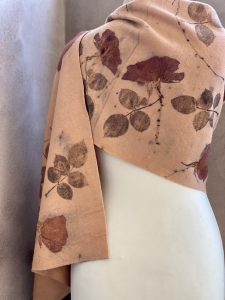 Why Prom Art?
"I have visited PromArt before and have since been encouraged by a friend to exhibit. I am really looking forward to meeting people, having a day on the beautiful prom with its lovely garden and being so close to my home."

Prom Art is returning!
The market is situated along the Victorian Promenade in Grange-Over-Sands, Cumbria. We have up to 80 stalls of talented artists showcasing their handmade artwork and crafts. You can join us and see our talented artists' work in person on the last Sunday of every month from May until September, between 10am and 4pm. We look forward to seeing you there!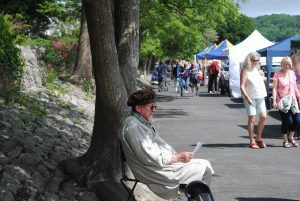 Become a trader at PromArt Market
PromArt provides artists from the lake district and surrounding area a fantastic platform to promote their work to art lovers at an established event and at a reasonable cost. If you're looking for somewhere to exhibit your artwork, we have the perfect space for you! For more information or to request an application pack please contact us on 0151 363 5411 or at promart@groupegeraud.co.uk.
Keep up to date with the latest news from PromArt on Instagram and Facebook! You can also find updates on their website.