From April to September on the last Sunday of the month you can find over 80 stalls stretching along the Victorian Promenade in Grange-Over-Sands, Cumbria. Each Prom Art event features our extremely talented artists and craft makers in the region, living up to its reputation as the finest Arts and Crafts fair in Cumbria. 
We believe a market is more than just a place to shop – it's about community and a place to meet friends, chat and reconnect. A place to experience new things together and to have fun. A place where you can find events that celebrate who we are as a nation and what we do.
[DP_Grid_View_Event dem_post_per_page="3" dem_event_view_style="style3" dem_show_pagination="off" dem_show_featured_image="on" dem_show_upcoming_events="on" dem_show_past_events="off"]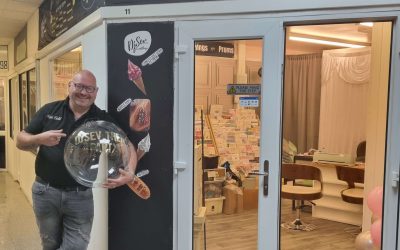 Read the latest of our Trader Stories with Sevi from DJ Sevi, as part of our Love Your Local Market campaign.
read more
If all this sounds exciting and you want our future to be part of your future, complete the details below and we'll be in touch shortly!