We caught up with PromArt regular Greg Howard on his artwork and inspiration in preparation for our July PromArt.
Greg's Story
Greg Howard has been painting & illustrating in watercolour & pastel for over thirty years and specialises in impressionistic, atmospheric, dramatic landscapes & seascapes. His work can now be found in collections worldwide.
You can view Greg's latest work online at his website and every month he brings along a fantastic selection of limited edition prints to exhibit  at PromArt on the promenade at Grange-Over-Sands.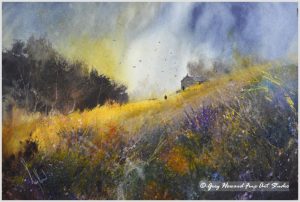 His Inspiration
Greg considers himself very lucky to have been raised in one of the most picturesque areas of the U.K – The Scottish Borders. He has since lived in the Derbyshire Peak District and is now based in the Lake District. Due to this, he has never been short of inspiration, and landscapes were an obvious choice of subject for him.
"As a child some of my fondest memories were of times spent climbing mountains which is a passion that has carried on into my adult life. This has meant that from a very young age I was regularly exposed to scenery that literally takes your breath away – even more so when you have just climbed 3-4000 feet to get to it! I have however always been aware that unfortunately the majority of people will never see many of these places so in some small way I try to pass these precious memories and experiences on through my work. I am very passionate about helping people to appreciate the beautiful countryside that we are so lucky to have here in the U.K."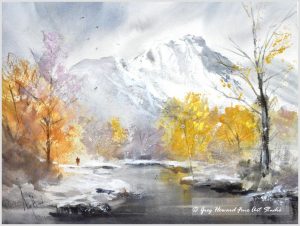 Why PromArt?
Greg is a regular on the promenade and has been exhibiting with PromArt for several years now and finds it a great way to get out meeting the art loving public and other local artists. PromArt has become an important part of his monthly schedule during the summe. It provides him with a way to keep in touch with existing clients who regularly pop by to see him and to form relationships with new fans of his work. As a bonus, he has said that the café on the prom does a great bacon sandwich!
Greg can be found in his usual spot on the prom pitch 122.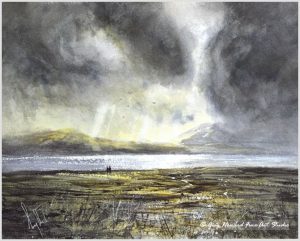 Working with the Public
Greg provides tuition and places on his day-workshops at Brantwood, Coniston are always in demand every year. For more information and details on booking you can visit his website.
You can also access tuition from Greg online through his Watercolour Academy for his acclaimed Watercolour Mastery courses. You can also choose from a growing collection of online watercolour & soft pastel video on demand workshops. Click here for further details.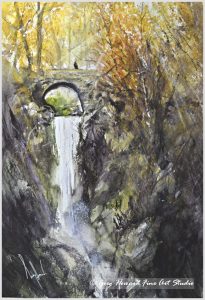 PromArt has returned!
The market is situated along the Victorian Promenade in Grange-Over-Sands, Cumbria. We have up to 80 stalls of talented artists showcasing their handmade artwork and crafts. You can join us and see Greg Howard and his artwork in person at PromArt on the last Sunday of every month from May until September, between 10am and 4pm. We look forward to seeing you there!

Become a trader at Prom Art Market
Prom Art provides artists from the lake district and surrounding area a fantastic platform to promote their work to art lovers at an established event and at a reasonable cost. If you're looking for somewhere to exhibit your artwork, we have the perfect space for you! For more information or to request an application pack please contact us on 0151 363 5411 or at promart@groupegeraud.co.uk.
Keep up to date with the latest news from Prom Art on Instagram and Facebook! You can also find updates on their website.