Celebrating our traders!
Its National Storytelling Week in the UK this week so we are bringing you stories of some of our traders across the UK. Today we spoke with David who trades as Rainbow Café in our Stratford Market. David is one of our longest serving traders and has been with us for over 31 years!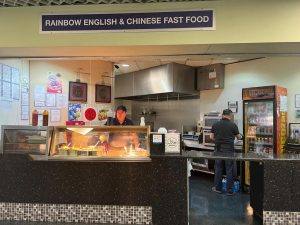 What do you sell/serve?

I sell a mixture of English and Chinese fast food. I offer a great variety of popular dishes.
How long have you been trading for and where are you located?

I've been trading in Unit 7 in Stratford Market since November 1990 – just over 31 years!
Why did you start trading independently?
I used to work in a hotel but saw an opportunity in the centre to set up my own business and I've never looked back.
What's your favourite thing about trading in the markets?
Meeting different people. All of the traders have become good friends and it is such a family environment. It's great to come into work and see your friends every day.
Why did you choose to join our market?
It offers such a good mix of traders. There are always customers coming through and looking to buy things, so this was a great opportunity for my business.
Why would you recommend a new trader to come and join us at the market?

Everyone is really friendly. There is a great variety of traders which gives the market great footfall.
What advice would you give to a new trader starting at the market or thinking about joining us at the market?
Be patient, the customers will come, and you will be able to build up your support base but it can take time. Where some people fail is when they give up too quickly. Perseverance is key!
What sets your product or service apart and why should people come to you?
Our customers come back time and time again. One lady we have just served has been coming here regularly since she was 14 because of the quality we offer.
Social Media
Make sure to follow Stratford Market on Facebook and Instagram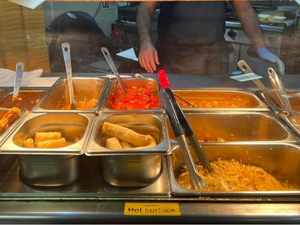 Become a trader with us!
We have loved telling our traders' stories as part of National Storytelling Week this week. You can find other stories on some of our other fantastic traders across the UK here. If you would like more information on our markets or would like to be a trader like David, get in touch with us on trader@groupegeraud.co.uk