Celebrating National Storytelling Week!
It's National Storyteller Week in the UK this week so we thought we'd tell the story of one of our longest established traders in our markets – Sadie of 2Ahead Hairdressers in Sutton Market. Sadie has been trading for over 22 years, and while primarily a hairdressers, they also do piercings and pedicures too!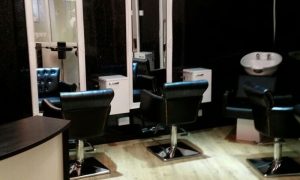 Why did you start trading independently?
I started working at the Barbers Market part time, which fitted into my life as a single parent. The Barbers was called Ahead which is now in the Red Rose Centre over the road. When my son started full time school I decided I wanted to run my own business. I found a vacant space at the market, and I got an all inclusive deal. This meant that I didn't have to worry about any extras and it was just one payment weekly.
Where are you located?
I am situated in unit 13 now at the rear of the Sutton Coldfield Market (up by the café end). I was next door in unit 12 for 17 years! 5 years ago I decided I wanted to expand and moved next door to unit 13, which was a bigger space with a staff room. I wanted to modernise my business. I started by refurbishing, and I added a brand new shop front with all new flooring, furniture and signage.
What's your favourite thing about trading in the markets?
I love being my own boss! Now I am established, I have a stylist Emma, who allows me to have more flexibility around my family life. I love being part of a community within the market. I have known some retailers for many years, and we support each other. My customers also support other retailers within the market.
Why did you join our market and would you recommend the market to a new trader?
As I was already working within the market, I saw it as a great opportunity. It gave me peace of mind that all bills (including rent) were included. I knew where I stood with this arrangement, whereas you can go into other retail locations and there are lot of hidden bills in addition to the rent.
What advice would you give to a new trader starting at the market or thinking about joining us at the market?
Advertise your business and stick it out! Make sure you're here every day, and be on time to build up your business. If you're willing to put the time in and you have the money to set up, you could do well in the market.
What is your current best seller(s) and why?
I would say my best seller is a cut and blow wave. Some of my customers have been coming here since I opened. I have very loyal customers!
What sets your product or service apart? Why should people come to you?
We offer an excellent service with a great price tag. Customers feel comfortable, in fact they are more than customers they have become friends like family.
I love my job! I love that I can put a smile on someone's face when they leave the salon full of confidence and feeling amazing. It gives me great job satisfaction and allows me to be my own boss.
How can people find you beyond the markets?
We're on Facebook, and people can call us on 0121 355 8398.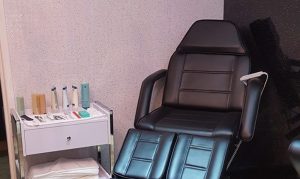 Become a trader!
Keep an eye for other stories this week on some of our other fantastic traders across the UK. If you would like more information on our markets or would like to be a trader like Sadie, get in touch with us on trader@groupegeraud.co.uk