The Forge Market first opened its doors on 9th September 1995. This year, despite the threat of COVID-19 affecting so many businesses – we were fortunate to celebrate our 25th Anniversary. The Forge is Scotland's largest indoor market. We were honoured to have the RH Lord Provost of Glasgow Councillor Philip Braat unveil a plaque to commemorate this achievement being at the heart and serving the local community.
Positive celebrations during extraordinary times
"This is a milestone anniversary for The Forge and everyone who works and shops here. During these extraordinary times, it is good to have something positive to celebrate" explains Lord Provost, "therefore it is a pleasure to be part of these celebrations for an institution that has been an integral part of the local community over the last 25 years. I am delighted to join everyone here today and unveil a plaque marking this moment in The Forge's history."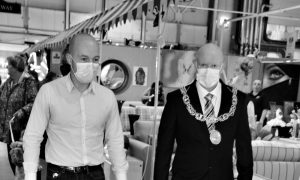 Celebrating our staff at the Forge Market
As part of the event, we took the opportunity to recognise the long service of a few of our traders and member of staff:
Alex Aagesen – Forge Market Assistant Manager
Alex Grant – A&C Fireplaces
Frank McDonald – Andy's Market Butchers
George Cartledge – Forge Babywear
Ian Jobson – Forge Handbags & Luggage Ltd
Joe Cherry – Surf 4 Shoes (Sco Ltd)
Nancy Murray – Textiles at Home
William Boswell – SBF Glasgow Ltd (Bo Peeps)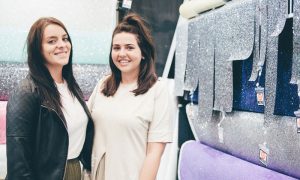 Non-stop community at The Forge Market
Karen Cook, one of our traders, said "The people keep me here. During lockdown, what I missed most was my customers. They expect honesty and good service from me, and I hope that's what I give them. I really believe in a personal service and you can't get that with online shopping."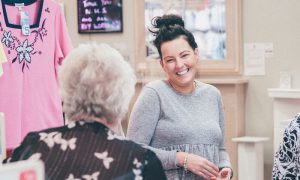 Prize giveaways
During the celebrations, we held a free prize giveaway, and we were delighted to announce the winners:
Ginen Anderson – £250.00 Shopping Vouchers
Nicola Quinn – 37mtr Laminated Flooring kindly donated by M7M Flooring
Connor Pauley – Number 7 Restaurant (Meal for 4) kindly donated by Celtic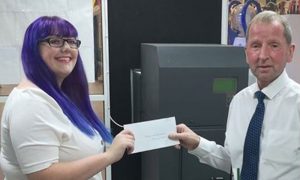 Traders coming together
The traders in the centre really came together for the event and helped make it a success, with many of them providing key elements for the celebrations. Clare & Lauren from 'Balloons 4u' did a fantastic job decorating the Market with their balloon displays. William from 'Scottish Rewards' produced the 25th Anniversary commemorative awards and Derek from 'Keepsakes' made the Lord Provost commemorative plaque. Traders also joined together to provide a special 25% sale in their units to commemorate the event which went down a treat with the customers.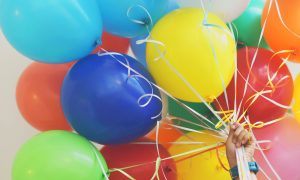 Scotland's largest indoor market
The Forge Market has over 180 stalls, serving a variety of good quality goods and services as well as various eateries catering for all types of cuisines. It features free parking, Wi-Fi and ATM's. We pride ourselves on being Child friendly and Mobility friendly too. We are of course following all safety guidelines and have COVID regulations in place. The Forge Market continue to be much more than a market and a one stop shop!  It is a hidden gem in the East End of Glasgow.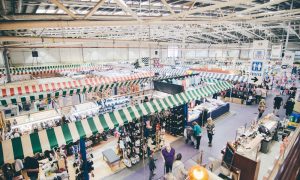 Connect with The Forge Market
Keep up to date with all Things Forge Market related on their Facebook page and Instagram account.