Units available!
Are you thinking about starting an independent business, or growing an existing one in the London area? We have brilliant opportunities available to suit all trades, with all-inclusive rent packages! Stratford market is based inside the busy Stratford Shopping Centre. With over 60 units, you can expect to find a range of gifts, eat in food offerings, and fantastic services. We have space available in a range of sizes and we are on the lookout for new and exciting businesses to join us.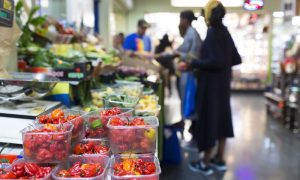 What sets Stratford Market apart from the rest?
We offer all-inclusive rentals from just a 3-month commitment
Outside entrances to the high street as well as Stratford Shopping Centre
Just a short distance from Stratford Train Station, offering quick links to central London and the surrounding areas
7-day trading
Mix of long-term retailers and new businesses
Footfall offers a range of age groups
As part of a main shopping centre, we allow small retailers to operate next to major High Street retailers
"We have over 60 different businesses within the centre ranging from fashion, jewellery, and mobile phone repairs to fresh meat counters, a range of sit-in and takeaway foods, and beauty services. We can offer new traders the chance to trade alongside established, long term tenants with a guaranteed footfall with all inclusive rent across 7 days of the week. Rich in culture and diversity, Stratford Market is the perfect place to set up or expand your business in this wonderfully authentic East London Area."
Marian Oana – Centre Manager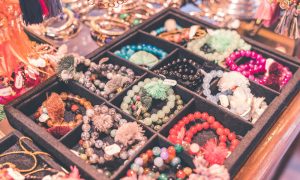 Why trade with us?
Our markets do more than the obvious. They're social and cultural centres, ways to spend the morning, afternoon, and night, and places to catch up and reconnect with friends. We get excited about new traders, new cultures, and new energy. Our history has given us unique insight into shopping cultures across Europe, so we know exactly what makes a market special. Our team is motivated not just to keep the British high street alive, but to help it grow.
Start an independent business today!
If you're looking for a unit to start or expand your independent business  – we have the perfect space for you at Stratford Market! For more information, email us today at trader@groupegeraud.co.uk. You can keep up to date with us on Instagram and Facebook!