Come and visit us!
Prescot Artisan Market operates with a mixture of tabletop and gazebo traders on the first Saturday of every month. We're open this Saturday from 9am until 4pm! You can find us and our traders inside Prescot Shopping Centre and along Eccleston Street. Our traders will be ready to offer you all a wide range of art, crafts and regional delicacies! Follow us on social media to keep up to date with the latest news from Prescot Artisan Market on Instagram and Facebook! Today we're looking at  some of our traders who specialise in craft at Prescot Artisan Market.
Carys' Creations – Carys
Carys makes and sells handmade cards for all occasions. She has been making cards for over 20 years and it all started when she was a Tawny Owl in guides – teaching the children crafts. Carys has been attending Prescot Artisan Market for 6 years and does other fairs in the area.
"Prescot is a lovely market to be a part of, the traders are really friendly, and all look out for each other. It's a nice atmosphere!"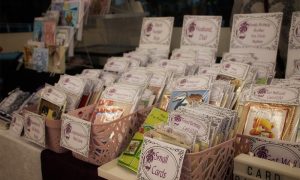 Janice's Craft Store – Janice 
Janice sells personalised gifts and keepsakes. She has been artistic all her life, but started making crafts to sell 3 years ago. As a result of this, Janice has been able to turn this into a full-time business. She has been trading at Prescot Artisan Market since November 2019 and attends other markets and fairs in the area. Follow Janice's journey on Instagram.
"The traders are lovely and offer a great variety of products. It's been really good for the area."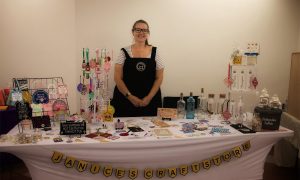 Graham's Woodworking – Graham
Graham sells handmade pens made from a combination of acrylic and a variety of woods from around the world. It started off as his dad's hobby, but was something that Graham was always interested in. Since leaving work 4 years ago, he has been able to give it a go and has found success in it. He has been making pens and attending Prescot Artisan Market for over 4 years now.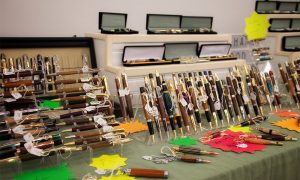 Wood Toys – Mike
What started out as a hobby for Mike, has turned into something he can sell every month at Prescot Artisan Market. Mike makes 80% of what he sells at Prescot Artisan Market and offers a variety of wooden toys, puzzles, and decorations. He has been trading at Prescot Artisan Market for 6 years now and enjoys attending each week.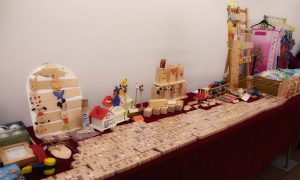 Off the Hook – Pat and Gill
Pat and Gill have been attending Prescot Artisan Market for over 6 years, selling their homemade knits and crochet items. They have so much on offer each month, including super soft blankets, babywear and toys. Both Pat and Gill have been knitting and crocheting for years and have built up a solid customer base at the market.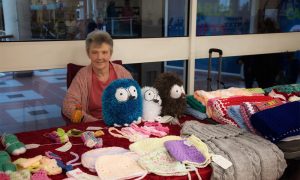 Quilts by Steph – Steph and Allan
Steph and Allan have been attending Prescot Artisan Market for 10 years and have been making quilts for over 12 years. Their quilts are handmade from cotton and come in a variety of sizes – ranging from pram size to double bed size. Steph used to be a midwife and would make the quilts to give to the babies she delivered. Since retiring, she has kept up the quilt making as a hobby.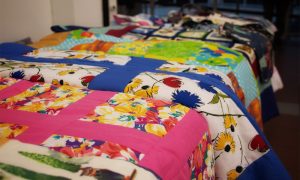 Become a trader!
If you're interested in becoming a trader, we'd love to hear from you! Get in touch with us today at trader@groupegeraud.co.uk. Alternatively, you can submit an enquiry on our contact page.