Did you know that Geraud UK is part of a wider group? Groupe Geraud operates in Europe with successful indoor and outdoor markets in France, and a popular events program in Sweden with a series of hugely successful International Food Festivals in over 25 city centres. We'd like to shine a light on our newest market in France – Halle des Saveurs which opened on 13th March 2022. Halle Des Saveurs is a new unique covered market in the Val-de-Marne, located in the town center of L'haÿ-les-Roses.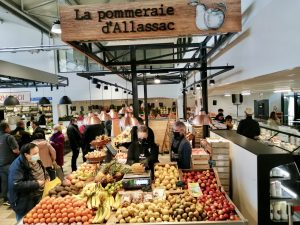 Halle Des Saveurs translates to Hall of Flavours and this describes it perfectly. It has around thirty quality food stalls and a refreshment bar and is open Tuesday – Sundays every week. With over 2000 m² of space it is able to host permanent food stalls and includes areas dedicated to tasting. It has a sales area of ​​1,400 m² on the ground floor, a panoramic restaurant of 250 m² upstairs as well as traders outside. With traders ranging from Butchers breeding their own cattle, bakers, greengrocers, producers, fishmongers direct from the fishing boats, cheese makers, and wine sellers, there is something for everyone here! You can read more about each of the individual traders and their stories here.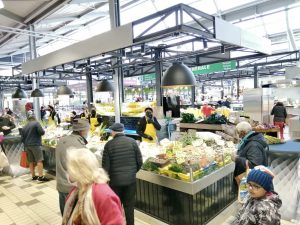 You can keep up with Halle De Saveurs on their social media by following their Instagram, and Facebook, and if you're in the area and would like to visit then you can find them at Rue Henri Thirard 94240 L'Haÿ-les-Roses.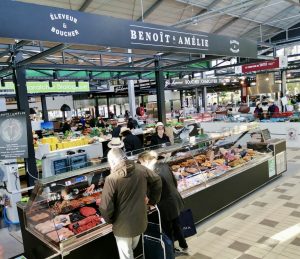 Are you looking for a space to start or expand your independent business? We have some exciting opportunities with all inclusive rent packages! Become part of our community by getting in touch with us today at trader@groupegeraud.co.uk. For more information on our markets here in the UK, visit our latest article on what we can offer you at our different locations.