It's hard to believe it but we're already coming up to the end of the summer holidays, which means it's time to get those important Back to School essentials. We've put together our Top 6 list of school essentials to help you get sorted before the new term begins.
Uniforms/Tailoring
Whether they are starting a new school, or they have just grown another 6 inches over the summer, a new uniform for children is often at the top of the list when it comes to Back to School essentials. Check your school's requirements for what they need and try and order in advance before certain sizes run out.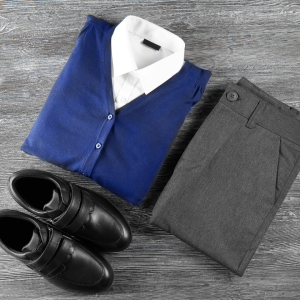 Stationery
There are not many things more exciting in the Back to School shop than new stationery! From coloured pencils and scented gel pens to rulers and sharpeners, there is so much to choose from!
Water bottles
Helping to keep your children hydrated throughout the school day, a water bottle is an essential part of your child's school kit. Don't forget to put their name on it so that they don't lose it!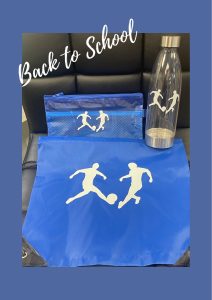 Back to School haircuts
Book in with your local barber or hairdresser for a new trim to help boost confidence and make the morning bedhead easier to manage! Don't forget to take that all important Back to School photo before they leave on their first day!
School Bags and lunch boxes
Whether its to carry homework, library books, lunch, or that very important school project, a school bag is essential for most students.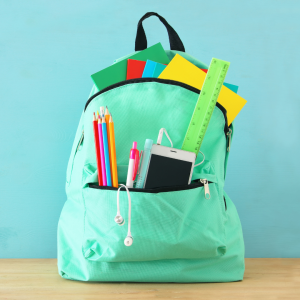 Shoes
New shoes for the start of the new School year are often at the top of the list for many parents when it comes to School essentials. Make sure to check with the school in case they have any specific requirements. To prevent blisters on the first day, have your child break them in the week before they return!
Luckily, our markets and centres across the UK are here to help with a wide range of products for your children. Check below for your nearest market to see how they can help you with the School shop!
Perry Barr Market:
Candaci – shoes and plain black trainers.
Bargain outlet, Pound Plus, and Discount Bargain Buys – school bags.
Second skin – trousers, shirts, t-shirts, jumpers, P.E shorts and some school dresses all in a variety of colours.
Beauty box – draw string PE bags, variety of tights and hair accessories.
Shar-Deni – haircuts and styles
One Stop Tailors – uniform tailoring
Prescot Shopping Centre:
Kids Cuts – haircuts
Home Bargains – shoes, hair accessories, lunch bags, character sipper bottle, water bottles, pumps, stationery, folders
Card Factory – Card for first day at school, first day at nursery, off to college, good luck off to university cards, calendars, academic diaries.
Northern Sole – Keys, key rings, insoles, heel grips, shoe polishes.
Mobile Gallery – iPad, iPad cases, air pods, ID card holder, memory sticks.
Sutton Coldfield Market
Djsev_thehub -personalised printed pump bags drinking bottles and pencil cases.
Washington Market:
Supastitch – Uniform alterations
Spend n save, and Brown's Fruit & Veg – Packed lunch food
Vissu – Shoes
Streets a head barbers – haircuts
Parkhead Market:
Classy Rascals – school uniform including trousers, skirts, pinafores, dresses, shirts, blouses and blazers.
Rachael's Bags – school bags, rucksacks, backpacks
Fashion Direct – tracksuits and general clothing
Molly's Alterations – all alterations to clothes, sewing on school badges etc
Sharon's, Louise @ The Cutting Corner, Rami's Salon, and Butur's barber for haircuts
Forge Market:
Dersim Computing & Mobiles, and Fone Master – laptop covers, mobile phones
Turkish Shaving & Barbers, Halo Hair Beauty, and Un!que Hair & Beauty – haircuts
Keepsakes – personalised t shirts for Gym kits
Forge Handbags & Luggage – kids backpacks and bags
RKA Direct Ltd – pencils and colouring pens
Clearwater 2 – school uniforms
KA Javid & Co and Premier Cards & Gifts – Good luck on 1st day / Back to School / Nursery cards etc
Booktree – reference books
Glamhair – Hair accessories
Ego Trading – Bubble burst pencil cases
Hot of The Press – school P.E kit and shoes personalisation, first day back at school Pjs
Quicksew Alterations – uniform alterations
Become a trader with us!
If you would like more information on our markets or would like to be a trader, get in touch with us on trader@groupegeraud.co.uk
To find out more about what its like to trade with us click here to read some of our featured trader stories.
You can keep up to date with us on Facebook and Instagram.