The heart of the local community
Parkhead Market is situated in the heart of Glasgow's East End, inside the Forge Shopping Centre. With over 70 units and dozens of traders, our market offers a wide range of products. These range from modern fashion and hand drawn digital art to more traditional offerings such as haberdashery, fresh meat and fish counters and a range of sit in and takeaway foods. Some of our traders have even been with us for over 20 years! Parkhead Market has recently been renovated – so we have a good selection of units available. We're on the the lookout for new and established independent businesses to trade with us!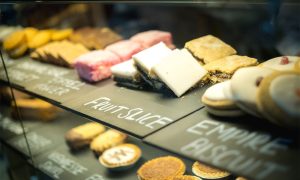 What sets Parkhead apart from the rest?
Free parking
On several major bus routes in and out of Glasgow
3 miles from the city centre
We offer all-inclusive rentals from just 3-month commitment
7 day trading
Established for over 30 years, originally opened in August 1989
Mixture of long-term retailers and new businesses
Footfall offers a range of age groups
As part of a main mall, we allow small retailers to operate next to major High Street retailers
We can offer new retailers the chance to trade alongside established, long term tenants with a guaranteed footfall. We're constantly on on the lookout for new and fresh things to offer to our customers. The on-site management team is available to offer close on 25 years' experience. We actively strive to work together to ensure the centre is a successful trading environment.

– Neil & Graham, Centre Managers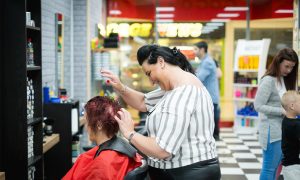 Why trade with us?
Our markets do more than the obvious. They're social and cultural centres – ways to spend the morning, afternoon, and night, and places to catch up and reconnect with friends. We get excited about independent business, new cultures, and new energy. Our team is motivated and dedicated to keeping British high street alive, and helping it grow. Our history has given us a unique insight into shopping cultures across Europe, so we know exactly what makes a market special.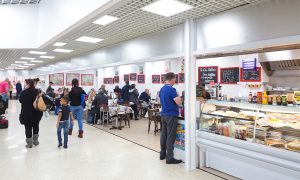 Start an independent business in Glasgow today!
If you're looking for a unit to start or expand your independent business  – we have the perfect space for you! For more information, email us today at trader@groupegeraud.co.uk. You can keep up to date with Parkhead Market on Instagram and Facebook!