Looking for last minute Christmas supplies? Our traders are selling festive treats and hosting Coronavirus-safe seasonal events up and down the country helping you prepare for a socially distanced Christmas. They can't wait to welcome you for some last minute Christmas shopping and preparations! We also have some ideas here for how to create your own socially distanced, Covid-safe Christmas, whatever the household mixing rules in your local area.
The following traders are selling Christmas products from crafts to gifts to cards and wrapping to Christmas food. They are also having a Christmas colouring competition for children in the year to win a Christmas Eve Hamper. The Competition closes on 19th December with the winner drawn on 20th December.
Nico la fleur
Serenity living
Home bargains
Willowbrook
Big help project
Card factory
Post office
John showering – (Christmas food)
Shush
Timeless treasures 
Traders at Northfield are holding a pop-up market currently until 24th December with the following last minute Christmas supplies available:
Wax melt Christmas crackers 2nd-3rd Dec, 9th-10th Dec,16th-17th Dec & 23rd-24th Dec
Jewellery 3rd Dec
Cupcakes/Christmas cupcakes, hot coco bombs and gift set 5th Dec & 12th Dec
Skincare & gift sets 5th Dec
Shoes 5th Dec
Christmas eve boxes & Christmas choc 12th Dec
Christmas crayons 14th-19th Dec
Christmas eve boxes 18th-19th Dec
Christmas choc 19th-12th Dec
Regular Market traders – Wholesale Direct are selling Christmas hampers from £10 as well as raffling of a hamper £1 a go (pic below) there also doing thank you teacher Christmas gifts for £2 and Sidney's Flowers are doing Christmas wreaths.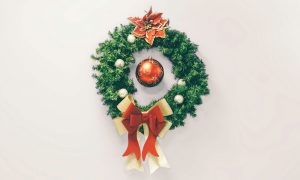 Sutton Coldfield Florist is selling a range of Christmas Wreaths, wrapping paper, table displays, and baubles.
Nellie The Bean Wool Shop is selling Christmas ornaments hand made from buttons, as well as handmade sterling silver Christmas earrings
Inshops Nail Bar are doing Christmas nail designs
Comfort Footwear are selling Christmas Socks & Slippers
Tabletop traders around the market selling lots of Christmas Stocking Fillers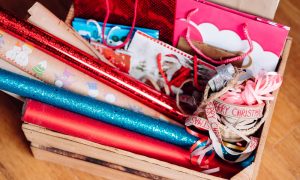 Dog photography session 11th & 12th December
Christmas tabletop event every Saturday until Christmas
Mai Thai Costume shop selling Xmas outfit and accessories
Barry's Balloons and card shop selling wrapping paper and cards
Ye Ole Sweet Shop selling Christmas sweet gifts
Manor House Flowers selling Christmas flowers and gifts
Adriana's Baby Boutique selling Christmas baby and toddler outfits
Every weekend up until Christmas our Washington traders have a Pop-up Christmas Market with traders selling wooden standing elf families, penguins and Santa's, candles, and personalised Christmas gifts.
Spend n Save have a Christmas themed unit full of cards, gift bags and wrapping paper. They are also selling Letter to Santa kits and balloons
AC/DC Electricals have light up Christmas ornaments
First n Style have festive jumpers and Christmas glam outfits
The Bra Salon has children's festive pyjamas
Pet Paradise is making up pet gift packs and has doggy advent calendars and treats
Hobby Spot has a selection of Christmas themed action characters which make fab gifts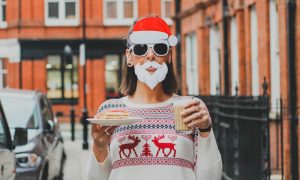 Love Cards – card shop and Christmas decorations, recently opened in November
Personal Pressies – personalised gifts, jumpers, stockings and cushions
Florist – selling Christmas wreaths and decorations
Jens Habby – selling festive costumes and door bows
Charlie's Butcher – now taking orders for Christmas
Balloons 4 U – festive and NY balloons & banners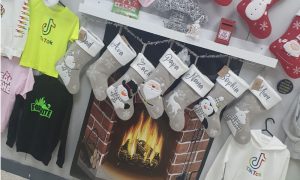 We have lots of traders selling Christmas products from Christmas Decorations to cheeses, from gifts and crafts to soaps and candles. Three featured traders who will be attending every market in the run up to Christmas we have:
Pasar Designs – Unique handmade jewellery and Gifts
Eileen's Exclusive Plaques – Personalised handmade gifts and plaques
The Little Prints – Lino print Christmas cards, Lino prints, some ceramics
Our monthly Friday Market has been moved to 18th December, giving our customers an extra market day before Christmas for some last minute shopping!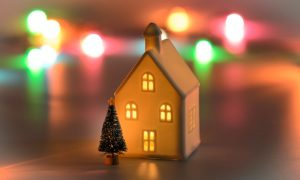 Kirkby Lonsdale
They have traders every week selling hand sewn gifts and winter accessories, jewellery, homeware, crafts and craft beer.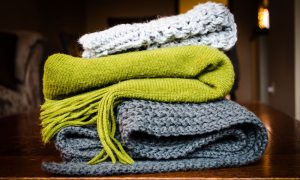 Second Skin Clothing – Christmas Jumpers
Beauty Box – Christmas Ponchos
B&J Electrical – Christmas Lights
Pound Plus – Christmas Toys
Ice Box Lab – Christmas Chocolates
Bushdokta –  Christmas CBD Wellness Hampers
Sunshine Flavours – Christmas Hot Chocolate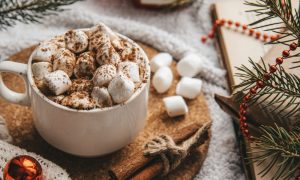 The following traders are selling festive products and gifts:
Gift Gallery
Mahin Electronics
Terry's Knitting wear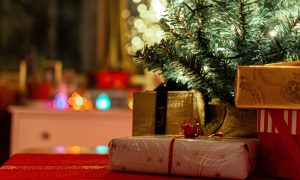 RKA Ltd – Xmas trees and decorations
Gifts Made by Joy – various personalised Xmas gifts
Balloons 4 U – Xmas themed Balloons and displays
Fleur du Jour – Various customised Xmas gifts and floral displays
The Forge Market Personalised Gifts and Engraving – various personalised gifts
Get Ur Sweet On – sweet gift boxes
Smelly Coo – Xmas gift boxes
ESL – Christmas wreaths and door bows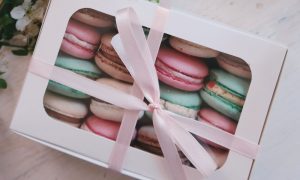 Brag about your favourite last minute Christmas supplies on instagram or facebook and don't forget to tag us @gerauduk