Your essential guide to Christmas in Alnwick
Christmas may be a little different this year for a lot of people, but this doesn't mean Christmas needs to be cancelled! There's still plenty to do. Here's our guide to the top 5 days out in Alnwick this Christmas – there's a flurry of festive activities for everyone to take part in, whether you're a local or a visitor.
Alnwick Garden Christmas Light Trail
From the 4th – 31st December, the Alnwick Garden will once again transform into a magical Christmas wonderland with the return of it's wonderful Christmas Light Trail.
Alnwick Garden has been working extra hard to ensure that Christmas 2020 brings messages of 'hope, reunion and joy' as their ever-popular Christmas Light Trail returns bigger, better and brighter than before! 
This year they've extended the dates of the festivities, giving families more opportunities to come and enjoy the festive offering in a COVID-safe environment.
Family and friends have never been more important, so a gigantic selfie frame has been constructed in Market square and will be live streamed via on the Alnwick Garden website. Visitors are encouraged to bring written messages to show their loved ones around the world. Wrap up warm and enjoy this after-dark winter wonderland with the whole family – even dogs are welcome!
Check out the Alnwick Garden's information leaflet for more details!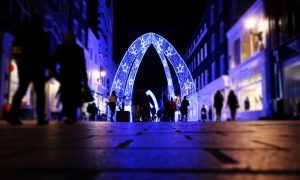 Alnwick Market
Nothing says Christmas like a wander round a market with a glass of mulled wine and the kids in tow. In Alnwick this year there are plenty of opportunities to get your Xmas market fix!
Alnwick Market will be bringing the festive shopping experience every Thursday and Saturday in December from 9am to 3pm. Our monthly Friday Market has been moved to 18th December, giving our customers a little bit of extra time before Christmas for some last minute shopping! 
We have lots of traders selling Christmas products from Christmas Decorations to gifts and crafts to soaps and candles.
As well as Christmas gifts and decorations, you'll be able to grab some delicious artisan food treats – there will be cheese platters, christmas chutneys and even Mulled Wine and Gin (for those old enough to enjoy). 
Keep your eye out for three of our traders who will be attending every market in the run up to Christmas!
Pasar Designs – Unique handmade jewellery and Gifts
Eileen's Exclusive Plaques – Personalised handmade gifts and plaques
The Little Prints – Lino print Christmas cards, Lino prints, some ceramics
Our traders are looking forward to welcoming all you shoppers out there! For more details about the market go the their web page or check out their Facebook page.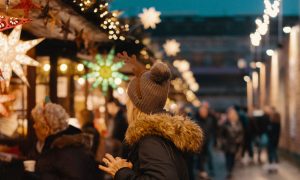 Alnwick Town Christmas Lights
Even the most stingiest of Scrooges can't help but feel Christmassy when they see Alnwick Town's Christmas lights. 
A magical light trail will guide you through the town and Market Square, with lights on well known buildings throughout the town, including the Hotspur Tower and Northumberland Hall. The trail culminates with the magnificent Christmas Tree and a fantastic light projection in the Market Square. 
Take away food and beverage options are available in The Garden and in all around the town centre to keep everyone warm and satisfied on a cold Northumbrian evening!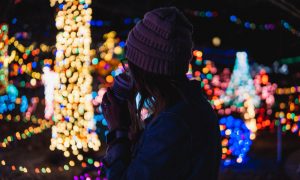 Victorian Theme Christmas Window
This year, the local shops in Alnwick are decorating their windows with the theme of  'A Victorian Christmas'. Have a wander round and see if you can find them all! Which one is your favourite? We'd Love to hear about your favourite on the Alnwick Market Facebook page!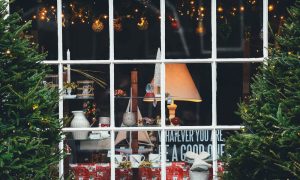 The Independent Shops
Alnwick has plenty of independent local shops to please everyone on your Christmas present list; from premium clothing and shoes, to bakery and local crafts and gifts. Be sure to discover them all during your visit and support independent businesses this Christmas! 
Throughout this time, numerous independent retailers in Alnwick will be extending their opening hours into the evening.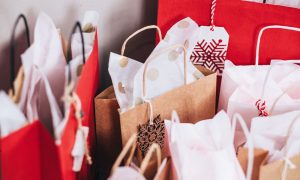 We'd love to see pictures of you and your loved ones enjoying the delights of a Christmas day out in Alnwick! Post them on Facebook and feel free to tag us @alnwickmarkets! We look forward to seeing you all there!