Welcome to Market Village in Northfield!
We have been at the heart of the community for over 30 years; we pride ourselves in offering you a personal and bespoke shopping experience from our myriad of local, independent shops. We have over 28 shops across our two floor market, including a furniture store, arts and crafts and even a refurbished boxing gym. We also have a great Caribbean restaurant with the option to take away some amazing food!
Come and see us in Northfield to experience everything we have to offer.
Food & Drink
Dappa's Kitchen
Maya's Café
Maya's Dessert Café
Wayann's
Shopping
B's
Bostin Vapes
Connelly's Gym
Delight Sleep Ltd
From Yard to Home
Gem Unique
Hand Drawn
Mad as a Button
Men's Clothing
The Raw Shack
Wholesale Direct
Services
A1 Home Improvements
Bicycle Markt LTD
Daz's Tattoo
Exquisite Hairdressers
Hair Plus
Instep Heel Bar
J.C Nails & Beauty
Juna Ye Leo
Raz's Brow Bar
Square Corner
Z R Prestige Ltd
Market Village Northfield
855 Bristol Road South
Northfield, Birmingham
West Midlands, B31 2PA
Northfield Market Village
Market Village Northfield
855 Bristol Road South
Northfield, Birmingham
West Midlands, B31 2PA
We believe a market is more than just a place to shop – it's about community and a place to meet friends, chat and reconnect. A place to experience new things together and to have fun. A place where you can find events that celebrate who we are as a nation and what we do.
[DP_Grid_View_Event dem_post_per_page="3" dem_event_view_style="style3" dem_show_pagination="off" dem_show_featured_image="on" dem_show_upcoming_events="on" dem_show_past_events="off"]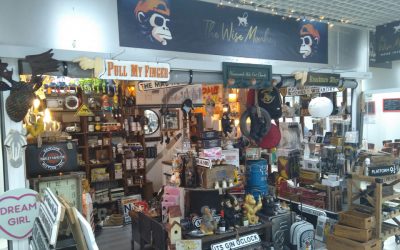 It's Independent Retailer Month, a time to encourage shopping locally and to celebrate independent retailers! This week, we spoke to one of our traders from Parkhead Market in Glasgow. The Wise Monkey have been trading directly from Market Village since October 2020...
read more
If all this sounds exciting and you want our future to be part of your future, complete the details below and we'll be in touch shortly!