Welcome to Market Village Cwmbran!
You'll find us nestled in the Cwmbran high street, and with a diverse range of gift shops, fantastic places to eat and specialist stores and services you really will experience a great shopping treat when you visit.
You can also experience that community feel with regular face painting, children's disco and treasure hunt to keep the whole family amused. See you soon!
Food & Drink
Valentine's Takeaway
Maggie's Cafe
Plump Cakes
Shopping
Kind Thoughts Barry's Balloons
DDZ Rugs
Footastic Footwear
Manor House Flowers
The Dispensary CBD 
Adriana's Baby Boutique
Hak Mobile
Jon's Bargains
Mai Thai
Manor house flowers
Smokers n Vapers
TJ Jewellery
Village Mobile
Ye Ole Sweetshop 
Services
50+ Funerals
Leigha's Lashes
Metalbodies
Platform Mental Health
Polished Lounge
Sidney's Barbers
Vallini's Amusements
Market Village Cwmbran
34 The Mall
Cwmbran
NP44 1Px
Market Village Cwmbran
34 The Mall
Cwmbran
NP44 1Px
We believe a market is more than just a place to shop – it's about community and a place to meet friends, chat and reconnect. A place to experience new things together and to have fun. A place where you can find events that celebrate who we are as a nation and what we do.
[DP_Grid_View_Event dem_post_per_page="3" dem_event_view_style="style3" dem_show_pagination="off" dem_show_featured_image="on" dem_show_upcoming_events="on" dem_show_past_events="off"]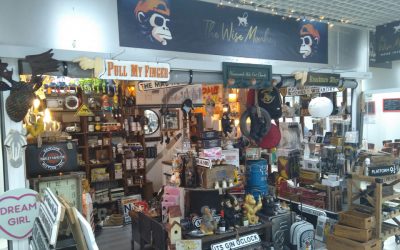 It's Independent Retailer Month, a time to encourage shopping locally and to celebrate independent retailers! This week, we spoke to one of our traders from Parkhead Market in Glasgow. The Wise Monkey have been trading directly from Market Village since October 2020...
read more
If all this sounds exciting and you want our future to be part of your future, complete the details below and we'll be in touch shortly!