Welcome to Market Village Cwmbran!
You'll find us nestled in the Cwmbran high street, and with a diverse range of gift shops, fantastic places to eat and specialist stores and services you really will experience a great shopping treat when you visit.
You can also experience that community feel with regular face painting, children's disco and treasure hunt to keep the whole family amused. See you soon!
Food & Drink
Valentines Takeaway
Jagger's Café
Shopping
Barry's Balloons
DDZ Rugs
Footastic Footwear
Harrison's All Sorts
Plump Cakes
In Harmony
Hak Mobile
Jon's Bargains
Mai Thai
Manor house flowers
Smokers n Vapers
TJ Jewellery
Village Mobile
Ye Ole Sweetshop
Services
50+ Funerals
Leigha's Lashes
Metalbodies
Polished Lounge
Sidney's Barbers
Vallini's Amusements
Credit Union
Llamau Mental Health/education/women's help on a Monday and Tuesday
Platform Mental health on a Wednesday
Market Village Cwmbran
34 The Mall
Cwmbran
NP44 1Px
Market Village Cwmbran
34 The Mall
Cwmbran
NP44 1Px
We believe a market is more than just a place to shop – it's about community and a place to meet friends, chat and reconnect. A place to experience new things together and to have fun. A place where you can find events that celebrate who we are as a nation and what we do.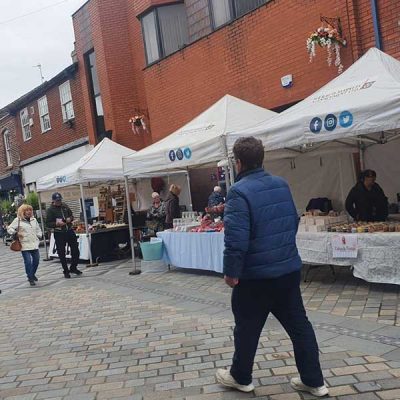 Prescot Shopping Centre and outside on Eccleston Street
Prescot Artisan Market returns this December! Each month in the heart of Prescot, you can find our wonderful traders both inside Prescot Shopping Centre and outside on Eccleston Street. From cheese to jam, handmade jewellery to candles and more, there is something for everyone at Prescot Artisan Market. You'll find a list of some of […]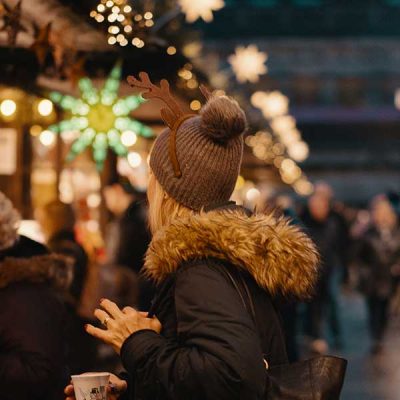 Nationwide
we're famous for our Christmas Markets which take place up and down the country in many towns and cities. Our Christmas Markets can be large or small, but either way you're guaranteed to have the best time and experience great food, drink and gifts and treats from throughout the world, plus all the fun of […]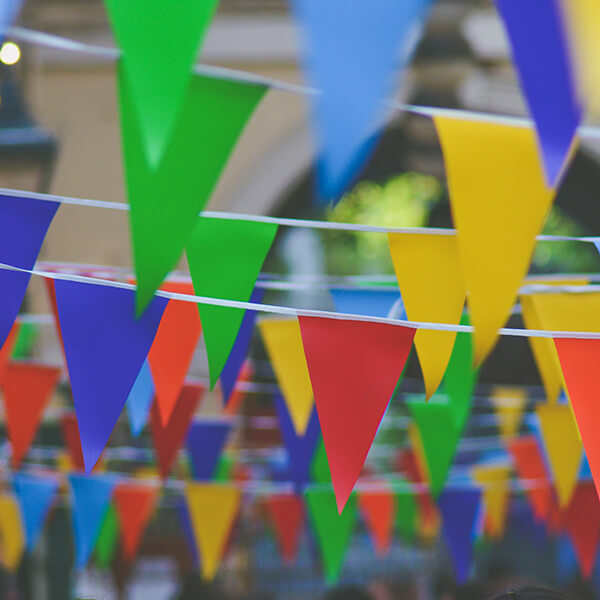 Nationwide
we love to dress up and celebrate and we do this as many times as we can during the year! Our favourite times are Easter and Halloween when we celebrate with seasonal activities in our markets; you can come along and enjoy face painting, dress up, party games and much more. All our market traders […]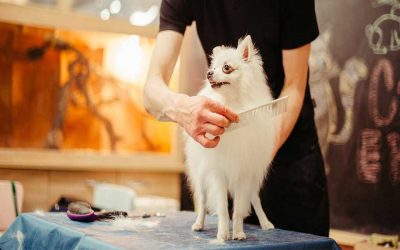 Bellamy's Pad is a dog grooming parlour which started in nearby Pontypool and is run by Alison. Offering a variety of services, including grooming and spas, pet portraits and arts and crafts for dogs, Alison was looking for an effective way to expand her business into...
read more
If all this sounds exciting and you want our future to be part of your future, complete the details below and we'll be in touch shortly!